Investors made up 20-30% of home purchases during the pandemic: StatCan
2/7/2023 | SHARE
Posted in Canadian Housing Market by | Back to Main Blog Page
Investors made up between one-fifth and one-third of home purchases in 2020, according to new data from Statistics Canada.
In its recently released findings, StatCan reported that investors made up between 20.2% of owners in Ontario and 31.5% in Nova Scotia. The research also examined investment purchases in B.C. (23.3%), Manitoba (20.2%) and New Brunswick (29%).
StatCan defines an investor as anyone from secondary residence owners and landlords to short-term rental owners, developers, for-profit businesses and speculators.
The report attributes the higher investor activity in the Atlantic provinces to the higher proportion of individuals who own secondary parcels of vacant land.
"The proportion of investors who live in the province and own one or two pieces of vacant land in addition to their primary place of residence was 6.7% in Nova Scotia and 7.7% in New Brunswick," the report noted.
Removing those owners of vacant land, the rate of investors becomes more comparable to the other provinces, falling to 24.8% in Nova Scotia and 21.3% in New Brunswick.
Nova Scotia had the highest proportion of out-of-province investors, making up 1.2% of all purchases. That was followed by B.C. at 1.7% and New Brunswick at 1.6%.
Ontario had the smallest proportion of out-of-province investors, "likely partly due to higher real estate prices in Ontario than most of the provinces."
At the municipal level, the report found investment properties in the Toronto and Vancouver Census Metropolitan areas were most highly concentrated in the downtown core.
Poll suggests 35% of mortgage borrowers will be forced to sell in under a year. Should you believe it?
A poll was released last week suggesting over one-third (35%) of mortgage holders believe they will be forced to sell their home in under 10 months.
The poll was commissioned by Yahoo Canada and conducted by polling firm Maru Group. The question posed to borrowers was this: "Let's say the Bank of Canada increases its prime lending rate to 4.50%. How long do you think you can ride it out before you are forced to sell or vacate your home for another arrangement?"
According to the results, 22% of fixed-rate mortgage holders and 38% of variable-rate borrowers gave a response of under 12 months.
But how much weight should be given to these results?
Industry experts suggest consumers tend to underestimate their ability to weather rate increases in polls such as this one.
"I have learned that consumers often don't answer the precise question asked, so when the responses say they can't afford an increase in costs, a lot of them seem to be actually saying they wouldn't like to be in that situation," Will Dunning, economist and president of Will Dunning Inc., told CMT.
"A more interesting and useful line of questioning is to ask what they are doing in their own situations, and what kinds of supports would help them to deal with the issues they're encountering."
Mortgage broker Ron Butler of Butler Mortgage agreed, saying consumer surveys like this one tend to exaggerate consumer pessimism.
"No one with a variable rate mortgage is happy, as some have seen their payments increase as much as 45%," he told CMT. "So that is definitely painful."
But painful enough to lead to a forced sale of their property? He's not so sure.
"People tend to respond to these types of surveys in the same way: they claim the worst-case scenario," he said.
Butler also pointed to delinquency rates as a better measure of those who are truly struggling financially. As of November, Canada's arrears rate was 0.15%.
"In this case, Canadian mortgage default rates, even though they are a lagging indicator, put the lie to 35% of Canadians who think they must sell their house this year," he said.
BoC survey points to rate cuts later this year
A survey of influential economists and analysts shows many are expecting the Bank of Canada's first rate cut by the end of this year.
The findings are from the Bank of Canada quarterly Market Participants Survey, which consists of a questionnaire sent to 28 financial market participants.
Based on the median survey results, the participants expect the Bank of Canada to cut its policy rate by 25 basis points starting in October, followed by another quarter-point cut in December. That would bring the Bank's overnight target rate back to 4.00%.
Respondents see rates falling another half-point by the first quarter of 2024, and down to 3.00% by Q2.
About half of the respondents said the balance of risks around their forecasts for the policy rate is "skewed to a higher path."
On the topic of GDP growth, roughly half of the respondents expect growth to be negative by the fourth quarter, with roughly 50% odds of a recession in the next six to 12 months.
Owning a home a priority for two-thirds of Canadians
Despite higher costs and soaring interest rates, homeownership remains a priority for 67% of Canadians.
That percentage is even higher among younger Canadians⁠—three-quarters (78%) of those between 18 and 34⁠—according to an online poll conducted by NerdWallet.
The top reason cited by all age groups is that they feel purchasing a home is a good investment (34%). Other reasons for prioritizing a home purchase include:
the need for more space (20%)
the desire to pass something on to their children (20%)
wanting their monthly payments to build equity (19%)
because buying a home is how they plan to save for retirement (16%)
and because it helps establish roots (14%)
The survey also found that 43% of respondents are looking to buy a property within the next five years.
But many plan to wait on the sidelines for a while longer yet, with just 5% saying they intend to purchase a property in the next 12 months.
Source: Canadian Mortgage Trends
Canada Real Estate, Canadian Housing Market, Real Estate Investors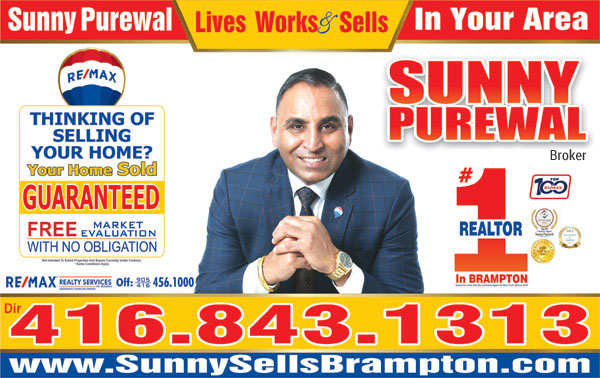 Thinking of buying or selling a property, or have a question regarding the real estate market? Fill out the form below and I'll get back to you promptly.